One of my favorite cuisine is Italian and I get to try out the Italian Flair Promotion at Swez Brasserie @ Eastin Hotel, Penang, for the month of May 2013. This promotion is be under Jr. Sous Chef, Chef Kelvin Cheong and Chef de Partie, Chef Rizal bin Hashim.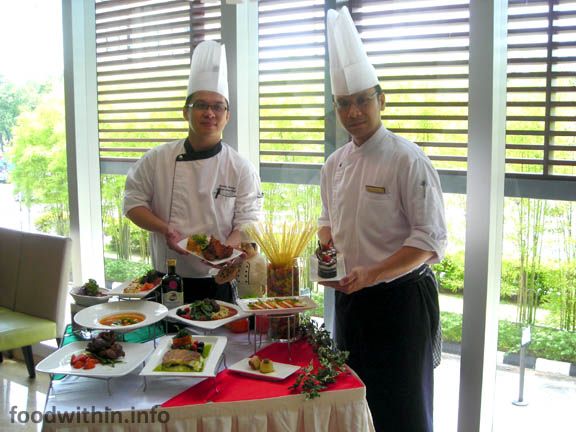 We had the Panzanella Salad (新鮮番茄乳酪沙拉), a fresh tomato salad with crusty bread and cheese. This summer salad in Italy was very delicious since I'm a salad lover.
We were served some Assorted Bruschetta (意大利式烤麵包) which came in 3 different flavors – mushroom, chicken and seafood. The toppings were tasty except the bruschettas were cut too thick.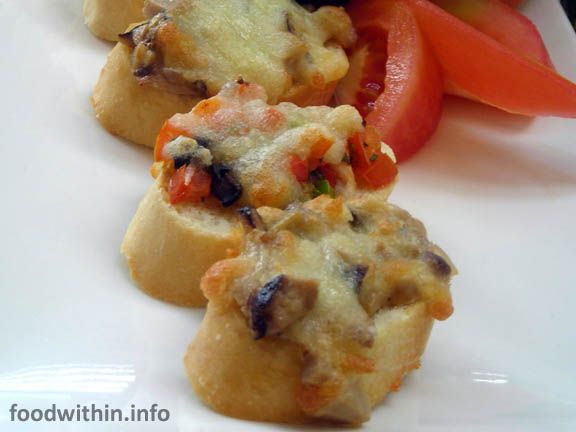 The Cream of Tomato & Basil Soup (番茄香菜奶油濃湯) was creamy thick and delicious. It will go well with some bread or dinner rolls.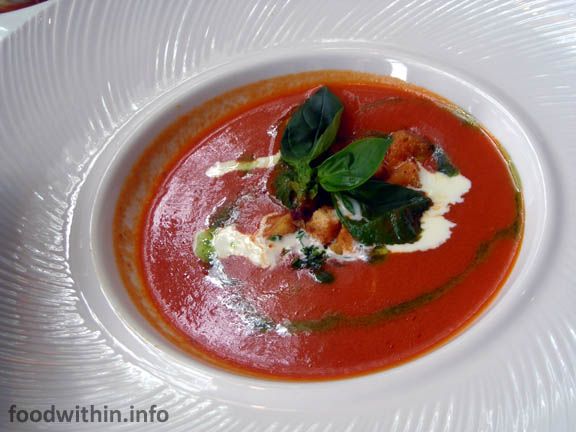 Next, we had Chicken Milanese (米蘭式燴雞) served with Tomato Rice. The Italian style lightly breaded boneless chicken went well with the brown sauce served.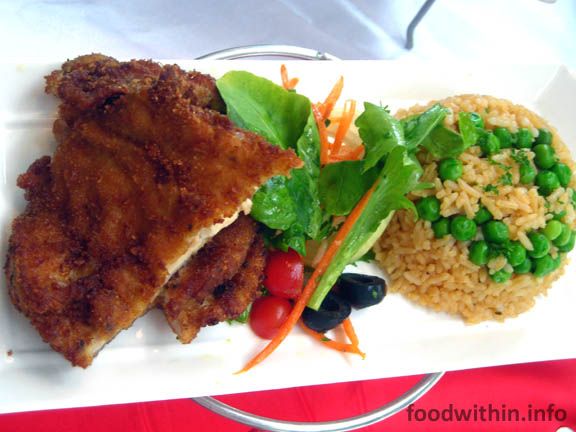 The Verze alla Capuccina (意大利式燜洋菜) was a dish that I don't quite like as the taste was rather funny. It was rather butter salty with lots of boiled vegetables.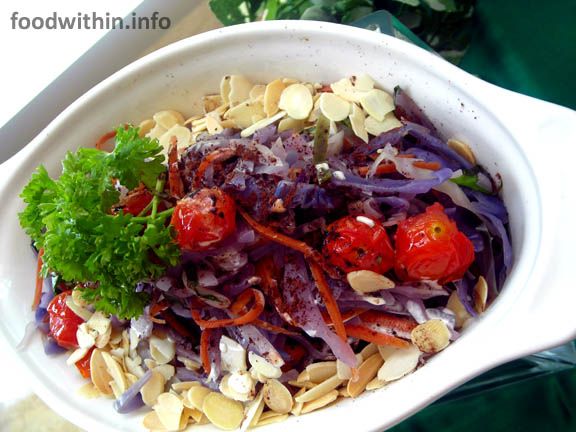 For the main dish during their semi buffet dinners, you can choose the Lasagna al Spinaci (菠菜芝士千層面). This dish was rather healthy for me as the lasagna sheets had some stuffed boiled spinach in creamy cheesy sauce. I love this dish a lot.
Another main dish was the Braised Osso Bucco (燜燉小羊頬), a braised lamb dish which was very tender and juicy with a nice taste of herbs and spices.
The last main dish option was the Beef Meat Balls with Cheese (芝士牛肉丸) served with pasta. The meat balls were firm and filled with cheesy saltiness. Not bad but they were a bit too cheesy salty.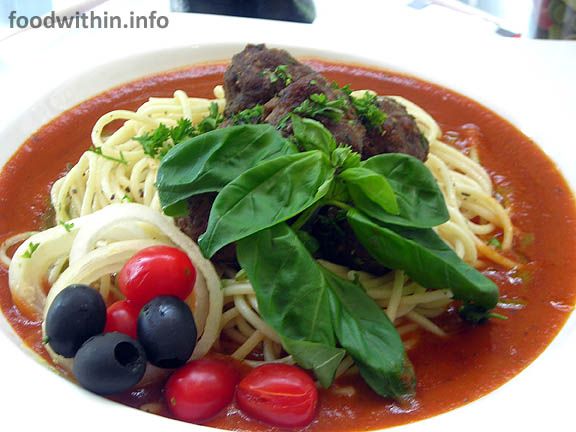 As for dessert, the Tiramisu (提拉米蘇) served was nice with heavily coffee flavor. The dessert would even be better if it were to be chilled more.
We also had some Banana Pudding (香蕉布丁) served with vanilla sauce. There were some chunky banana inside.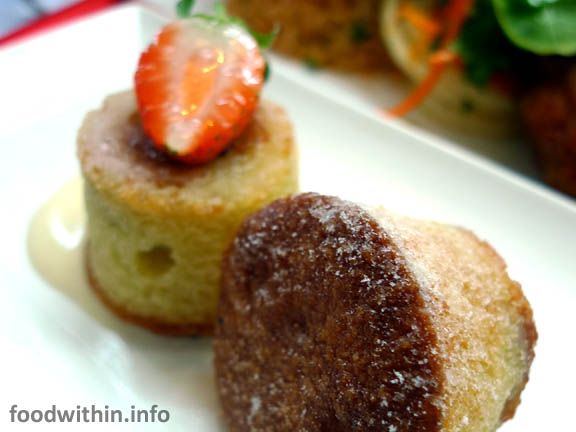 ITALIAN FLAIR PROMOTION (1-31 MAY 2013)
Lunch (12.00 noon – 2.30pm): Monday – Friday
RM48++ (adult), RM24++ (child)
Hi-Tea (12.00 noon – 3.00pm): Saturday, Sunday & Public Holidays
Normal weekend: RM55++ (adult), RM28++ (child)
Festive Occasion: RM68++ (adult), RM34++ (child)
Semi Buffet Dinner (6.30pm – 10.00pm): Monday – Thursday
RM48++ per pax
SPECIAL PROMOTION: For MAYBANKARD, Standard Chartered Bank, OCBC Bank, CIMB Bank and CITIBANK card members, you can enjoy 15% discount for the Italian Flair Semi Buffet Dinner (Monday to Thursday) and Weekend Buffet Dinner (Friday to Sunday) from 6.30pm – 10.00pm.
Venue: Swez Brasserie @ Eastin Hotel Penang
Address: 1 Solok Bayan Indah, Queens Bay, 11900 Bayan Lepas, Penang, Malaysia.
Contact: 604-612 1128
Business Hour: 12.00pm-2.30pm (Lunch), 6.30pm-10.00pm (Dinner)
Tagged: Eastin Hotel, Italian Flair, Penang, promotion