G Hotel continues to trend set the hospitality sector with their new hip hangout spot, Tree Bar. Opened on the 19th June 2014, this bar is one of the coolest hangout spot in Penang serving the best beers, bites and a wonderful addition to the hotel's portfolio of food and beverage outlets in the hotel.
Tree Bar is nestled under is derived from the species name "Albizia Saman" which is also known as the 'rain tree'. Its leaves folds during the rainy weather and in the evening, hence the name that is known to the locals – "five o'clock" tree ("Pukul Lima" in Bahasa Malaysia).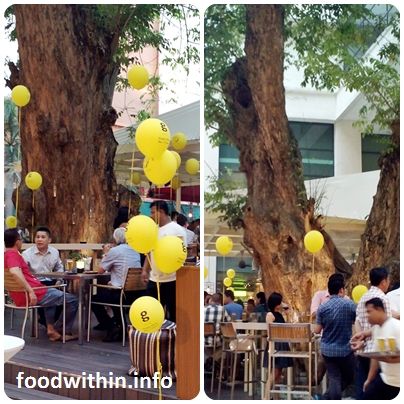 Tree Bar located at the al fresco area of G Hotel, presented by interplay of innovation and tradition. The space offers comfortable bar top seating and also conventional dining tables offering the aesthetics of style and comfort. For those who would like to feel more out in the open, they can sit out at the al fresco area while those who would like to chill in a cozier place or also just in case in rains, there is a shaded section. Patrons can sit back and unwind after a long day on a raised deck that comes with a stylish wooden bar in an open-air concept. This includes a cooling ambience as it is situated under a tree, hence, the name. In addition to that, the party cum relaxing environment is exemplified by its upbeat but yet relaxing music and décor .The result is a place that is both unpretentious and stress releasing at the same time.
The Tree Bar was officially launched by Mr. Michael Hanratty, General Manager of G Hotel, witnessed by Mr. Phuah Choon Meng, Director of G Hotel.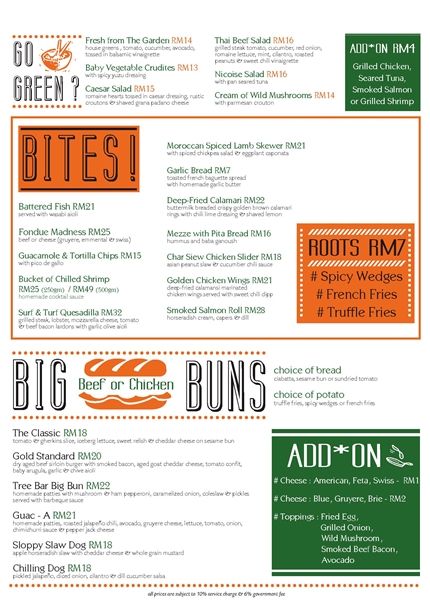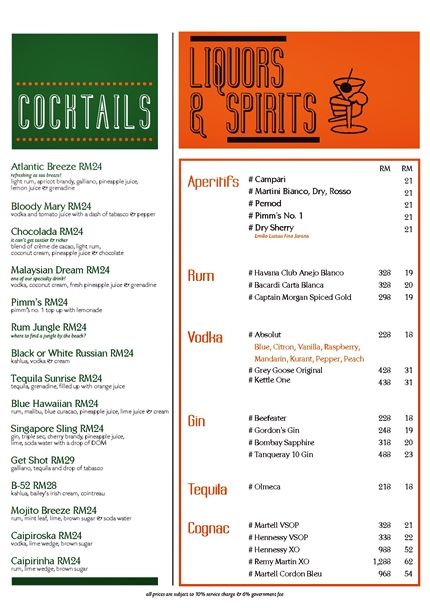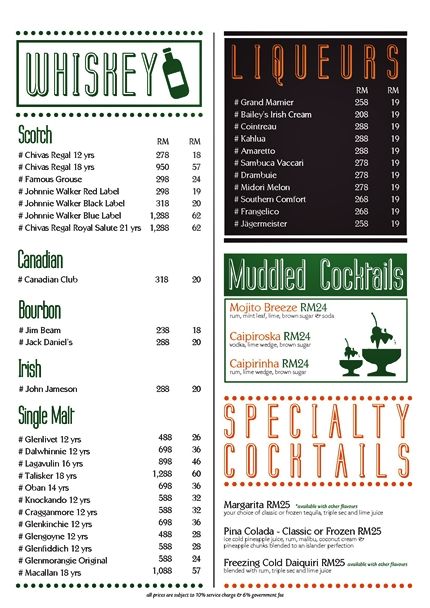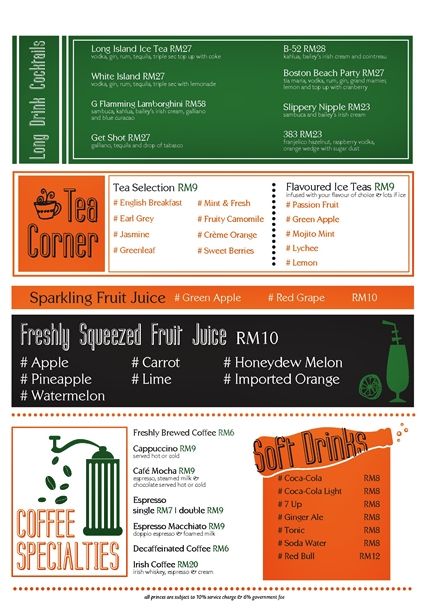 For those who love to munch while having a sip, there are bites such as Moroccan Spiced Lamb Skewer, grill chicken, seared tuna, smoked salmon or grilled shrimp and Etc. There is a selection of desserts for those who have a sweet tooth – Macadamia Brownies with Hazelnut Mousse, Coconut Panna Cotta, Apricot Cream Cheese Mousse, Banana Chocolate Tart and Gula Melaka Crème Brulee. Also available is Malaysian born Italian ice cream, Gelatomio.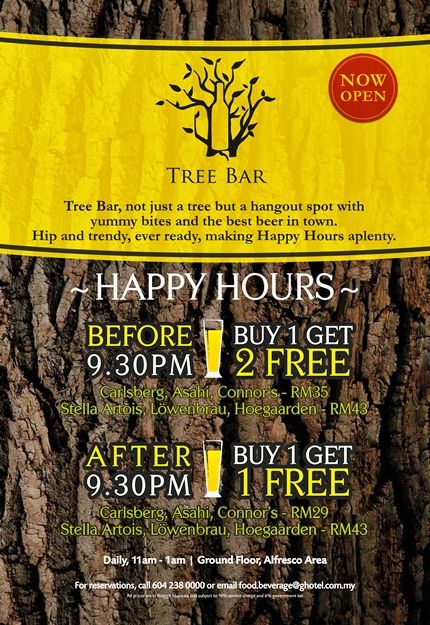 Tree Bar specialty cocktails that are personally curated by in-house mixologists accompanied by bites that will satisfy that hunger. The number one promotion is Buy 1 Free 2 draught beer such as Carlsberg, Asahi, Connor's, Stella Artois, Lowenbrau and Hoegaarden lasts until 9.30pm, after which it is Buy 1 Free 1. Bottled beers are available too such as Tsing Tao, Guiness, Little Creatures Bright Ale and Pale Ale, Warsteiner, Somersby Cider and others.
As for cocktails, there are Long Island Iced Tea, Atlantic Breeze, Malaysian Dream, Rum Jungle and Blue Hawaiian. For a heavier taste, there are also more than 12 choices of single malt whiskeys, 12 types of liqueurs plus more than 15 types of liquors to unwind after a long day or even for that business talk. Meanwhile, as for those who prefer a non-alcoholic beverage, there are selections of coffee – black coffee, espresso, lattes, teas like earl grey and English breakfast, fruit juices and soft drinks.
G CAFE @ G HOTEL
Address: 168-A Persiaran Gurney, 10250 Penang, Malaysia.
Contact: 604-238 0000
Business Hours: 11.00am-1.00am daily